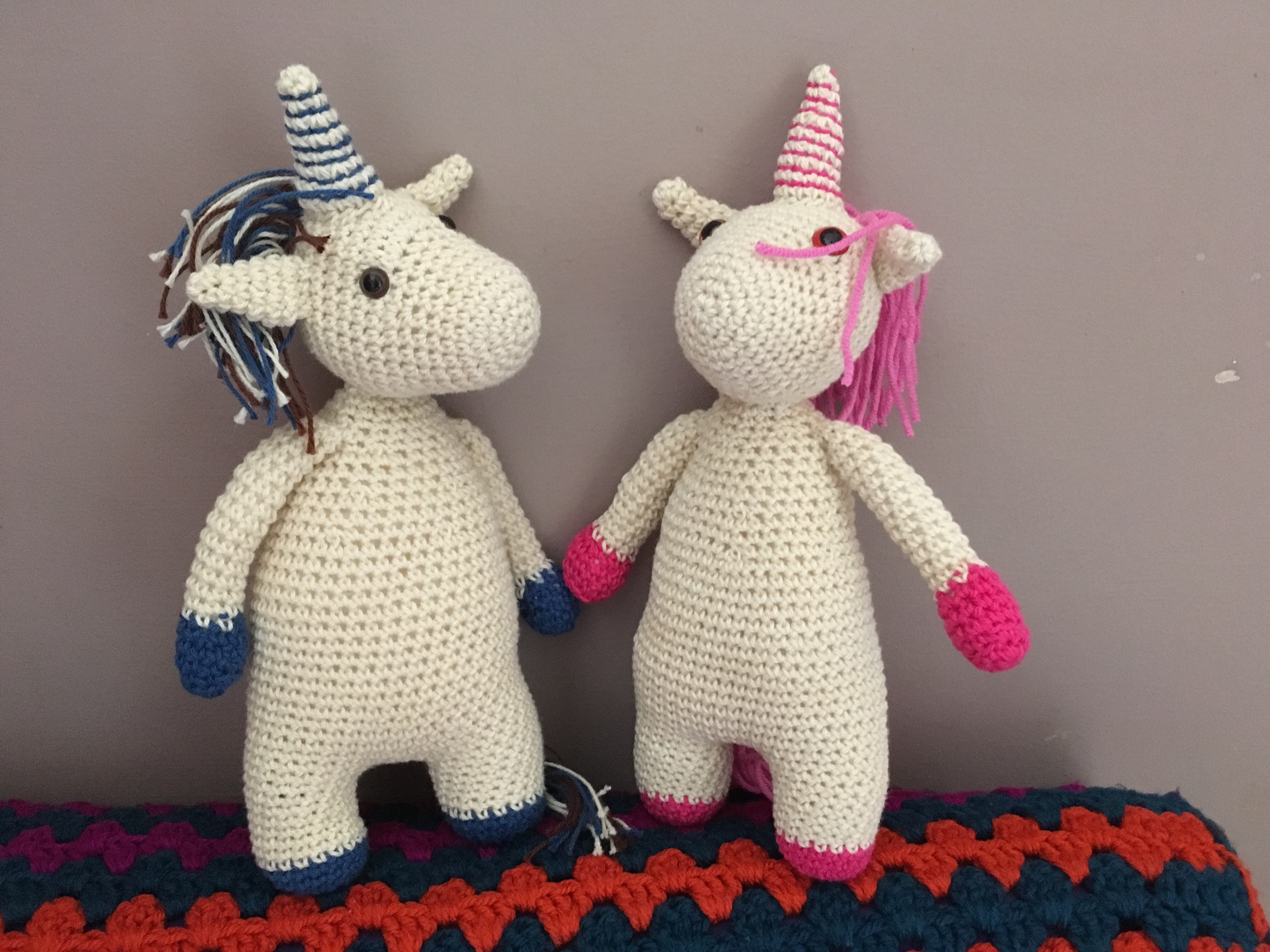 I love love love this Unicorn pattern from hobbycraft (also one of my favourite shops) I will definitely be keeping and eye on their website for future patterns!
I also used the unicorn head to make Baba a 'lovey', I skipped the mane though, as she'd eat it!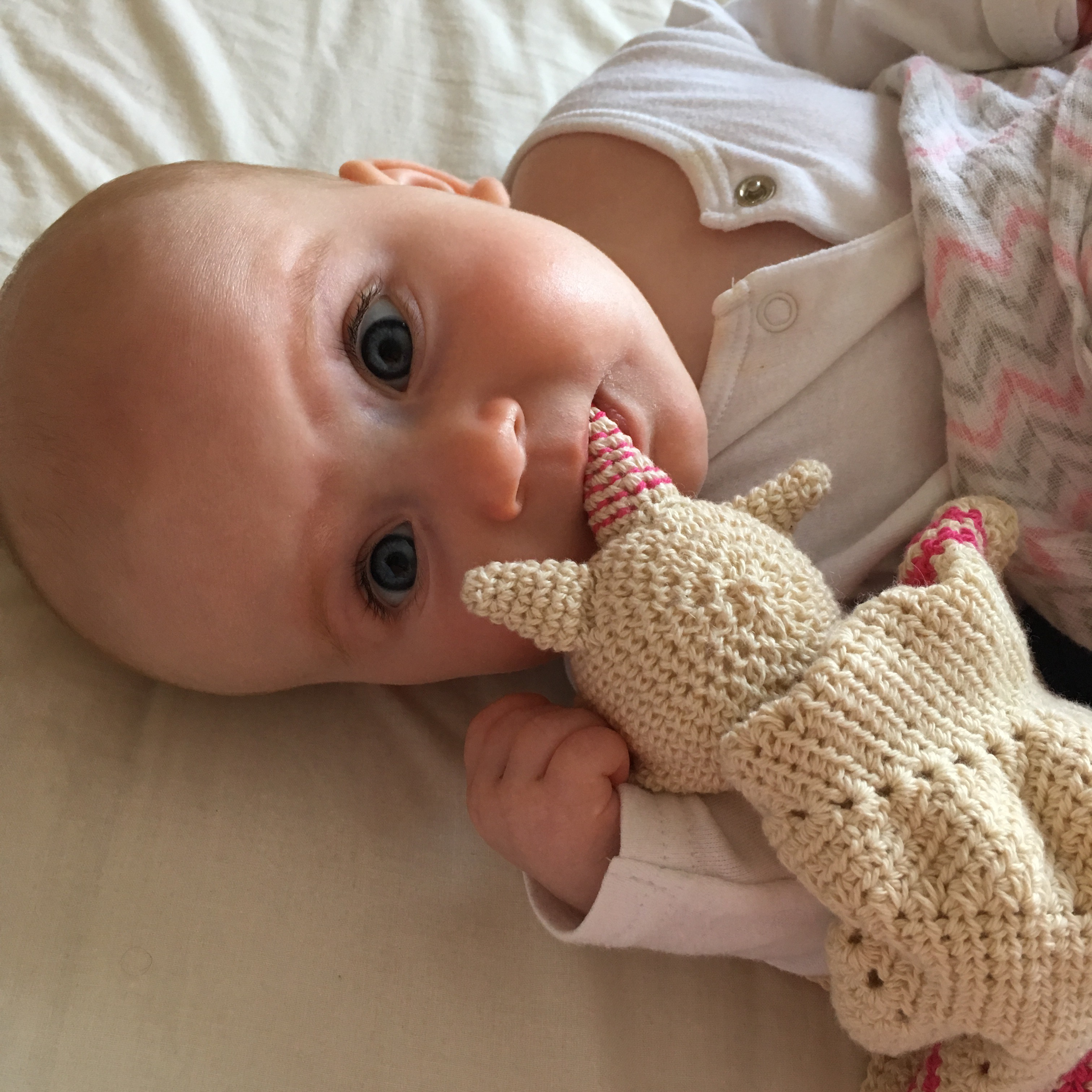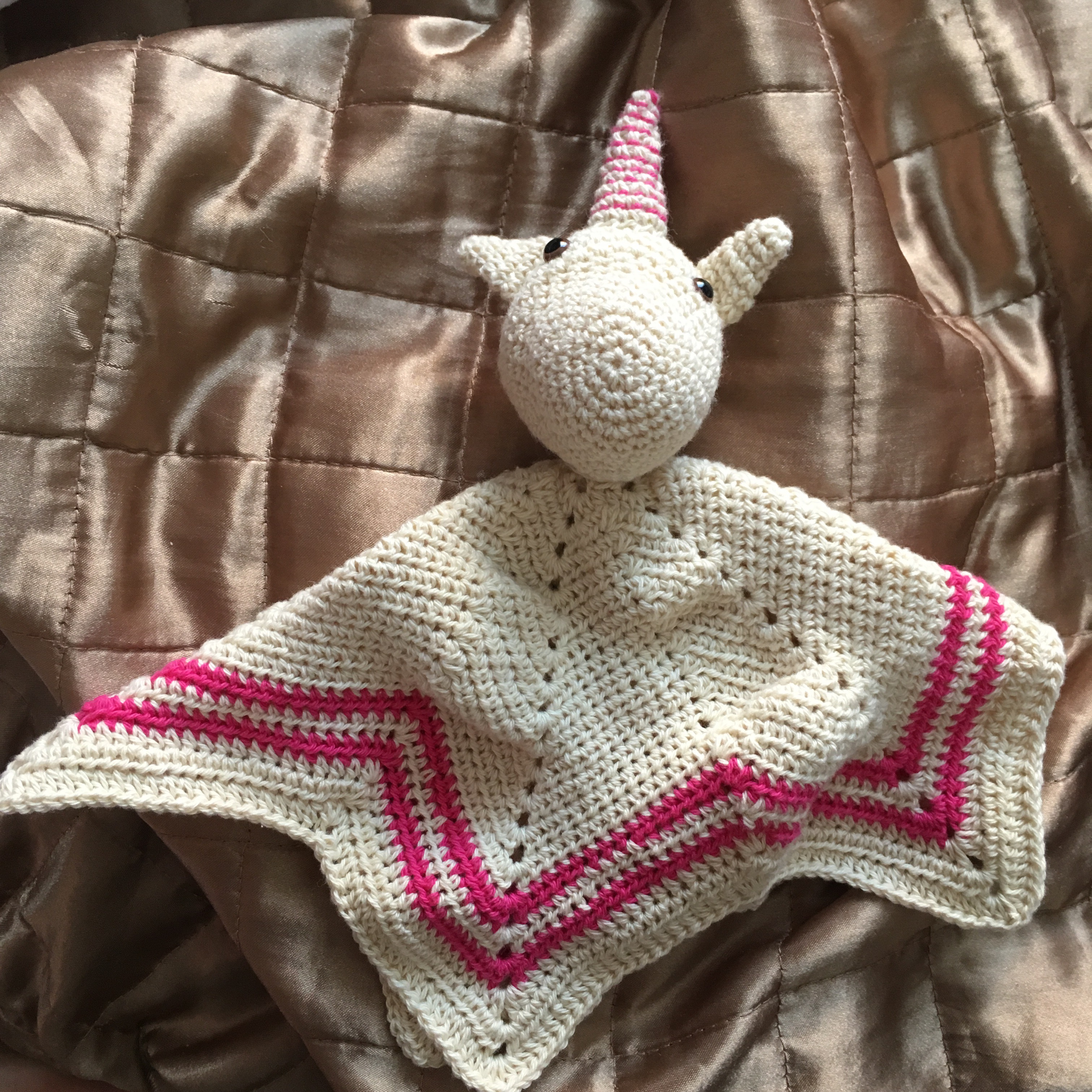 And moving on from the Amish puzzle ball we tried, we moved into the Flower ball version, which is pretty too, and baba likes it!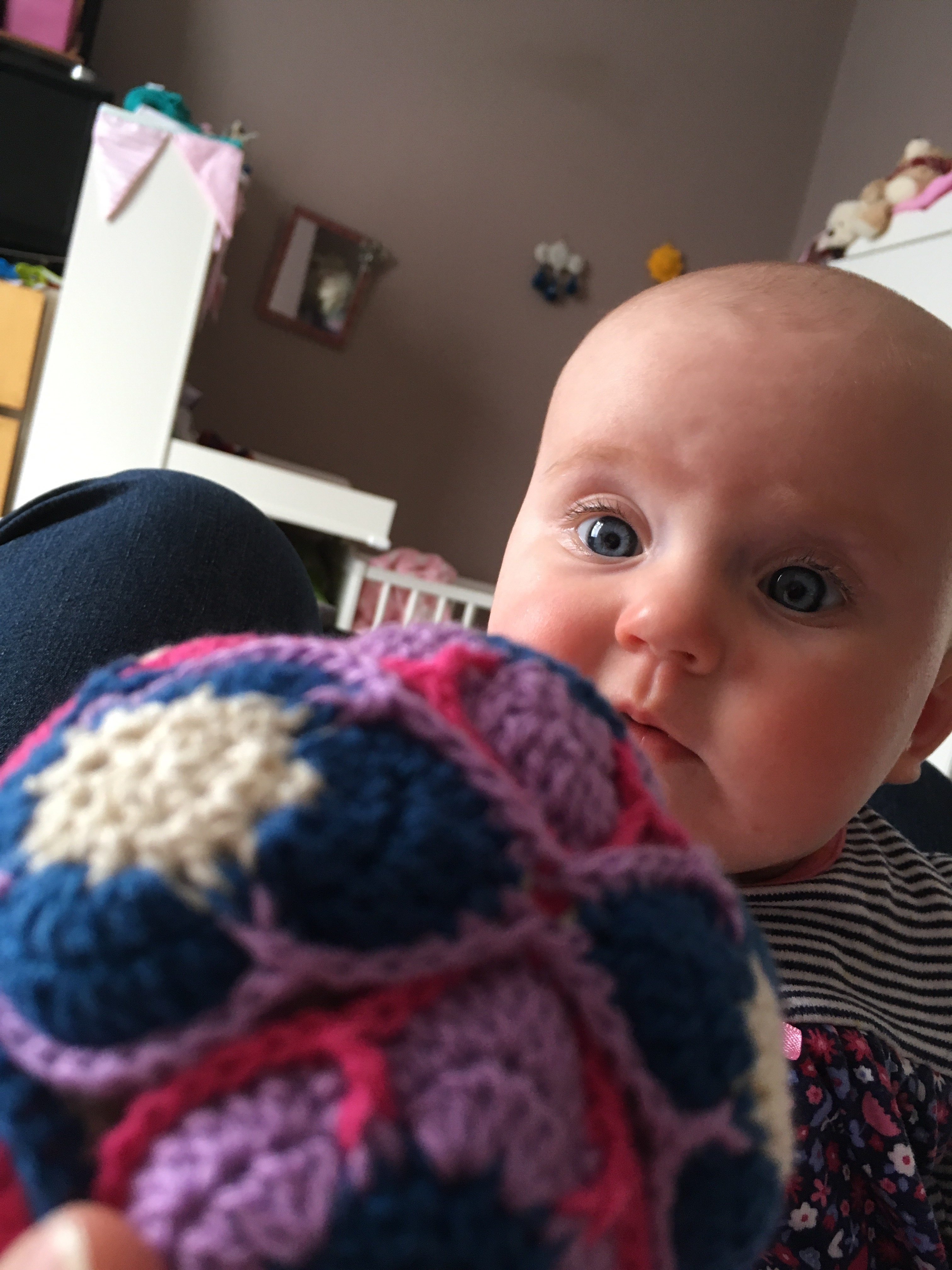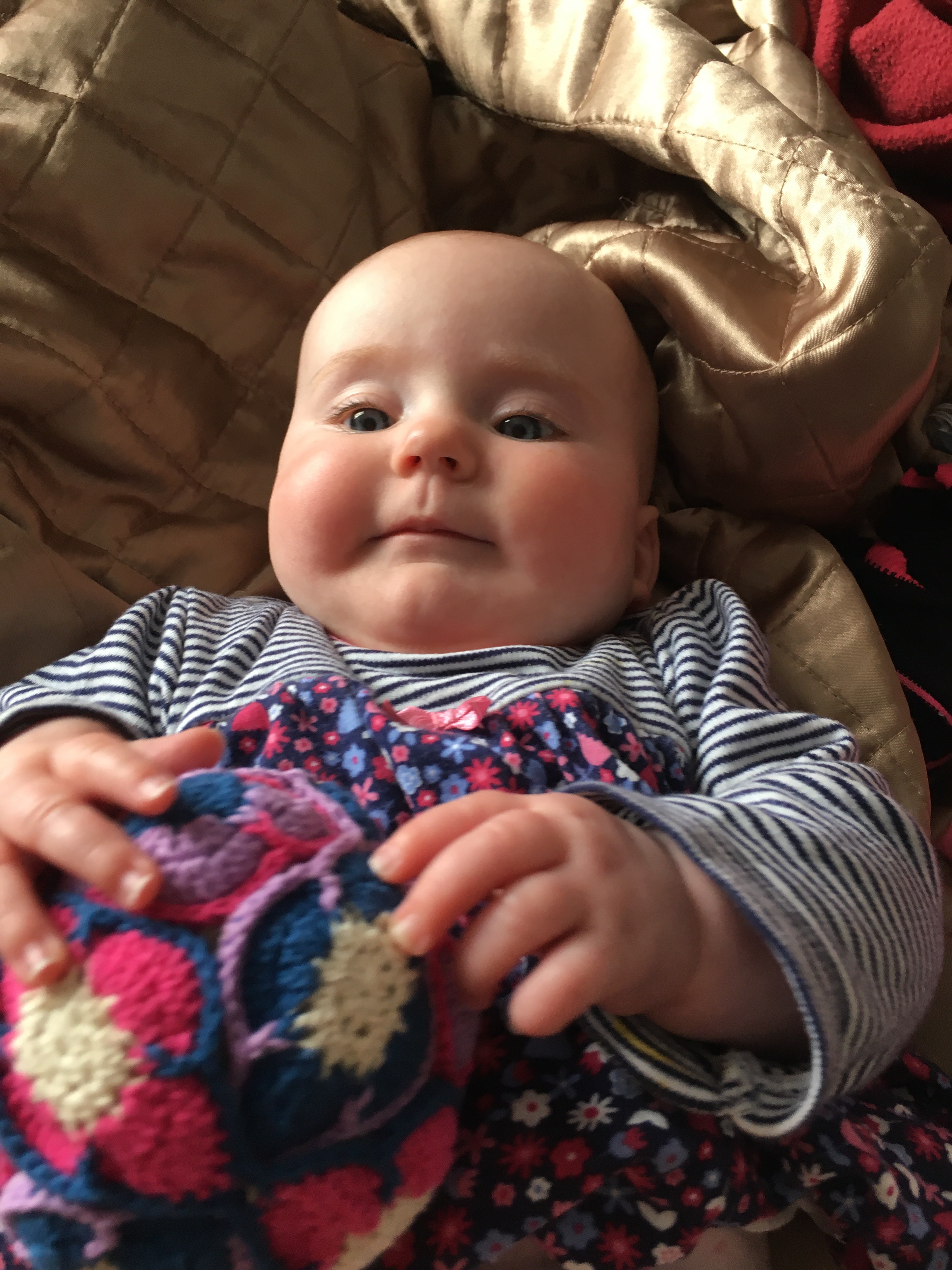 I also did a little needle felting… For a unicorn fan (excuse the mess on this one! I'd been shopping)