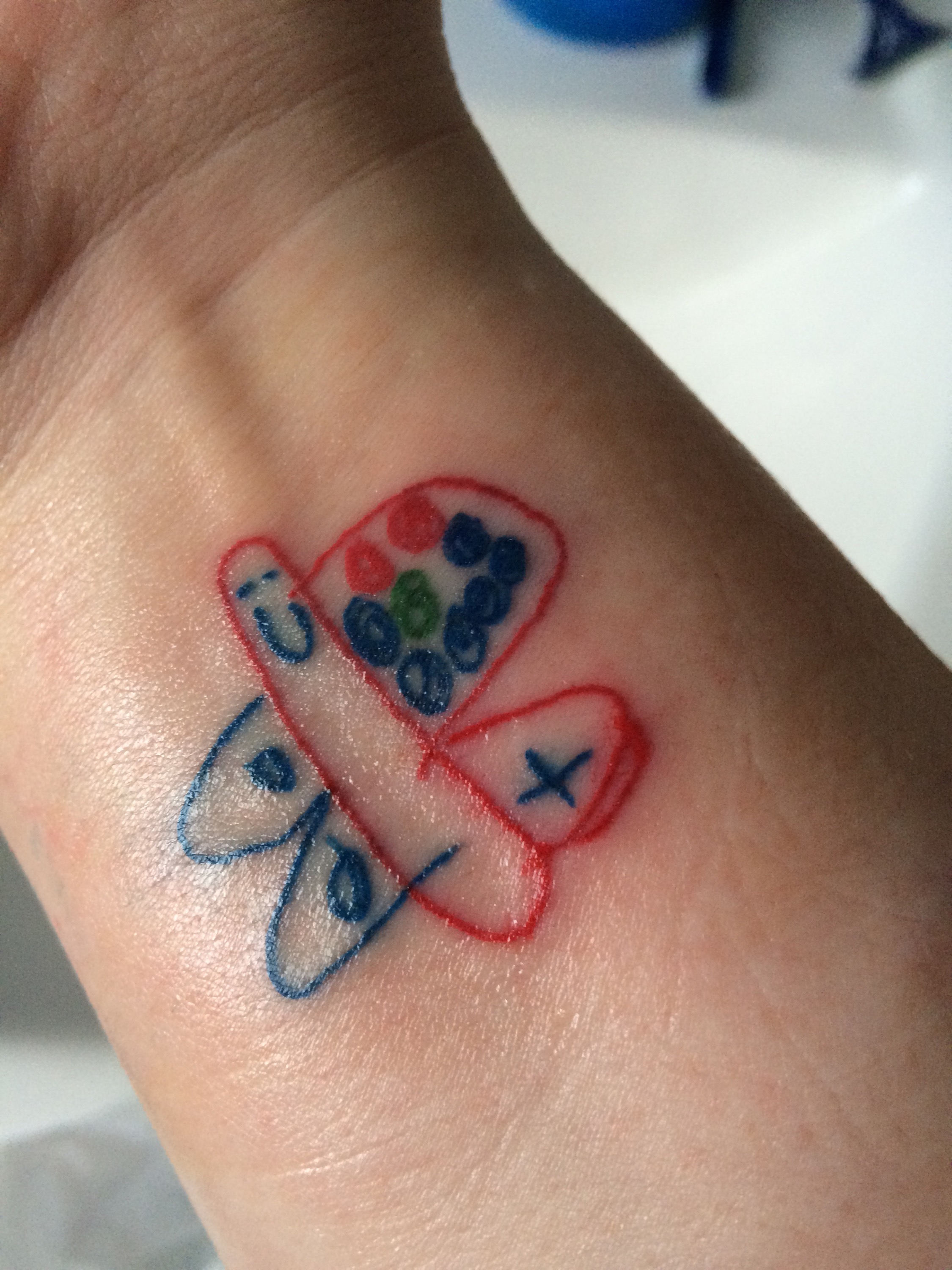 When little's were born, I didn't want to do a tattoo with names or dates of birth or stuff like that. But I wanted to do something…
So, I said large one could draw me a tattoo when he turned 5. He did. It didn't hurt too much.
I like it.
Next one is 5 in 2 and a bit years.