We finally got a chance to get out our 'rock decorating' box.
We're working on a star/Pokemon theme in honour of the weekends meteor shower and my 6 year old's current obsession.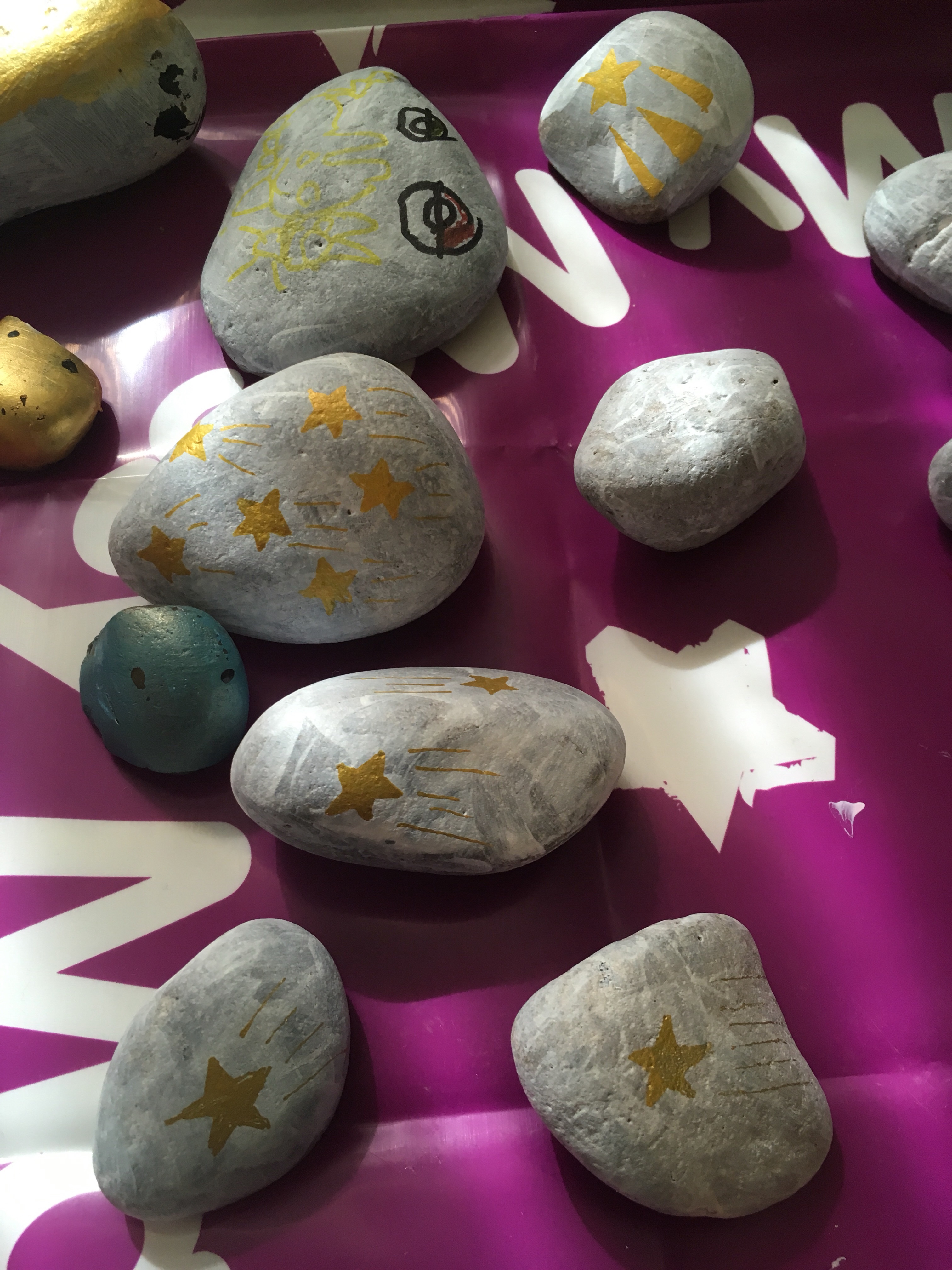 The baby had some tears about not being allowed to join in, so I let her.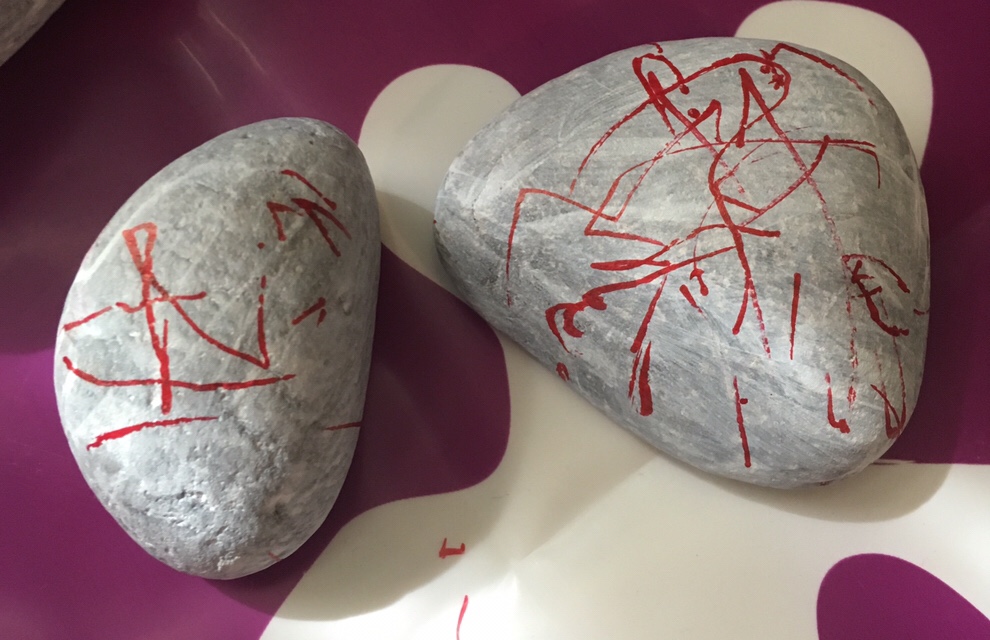 Now I have red hands from wrestling the sharpie from her.
We've a couple we found last year that snuck in the box and need to be rehidden too.