Holidays destroyed any crochet time (too many kids for hobbies!)
But I did turn my smallest into a cabbage patch kid the other day: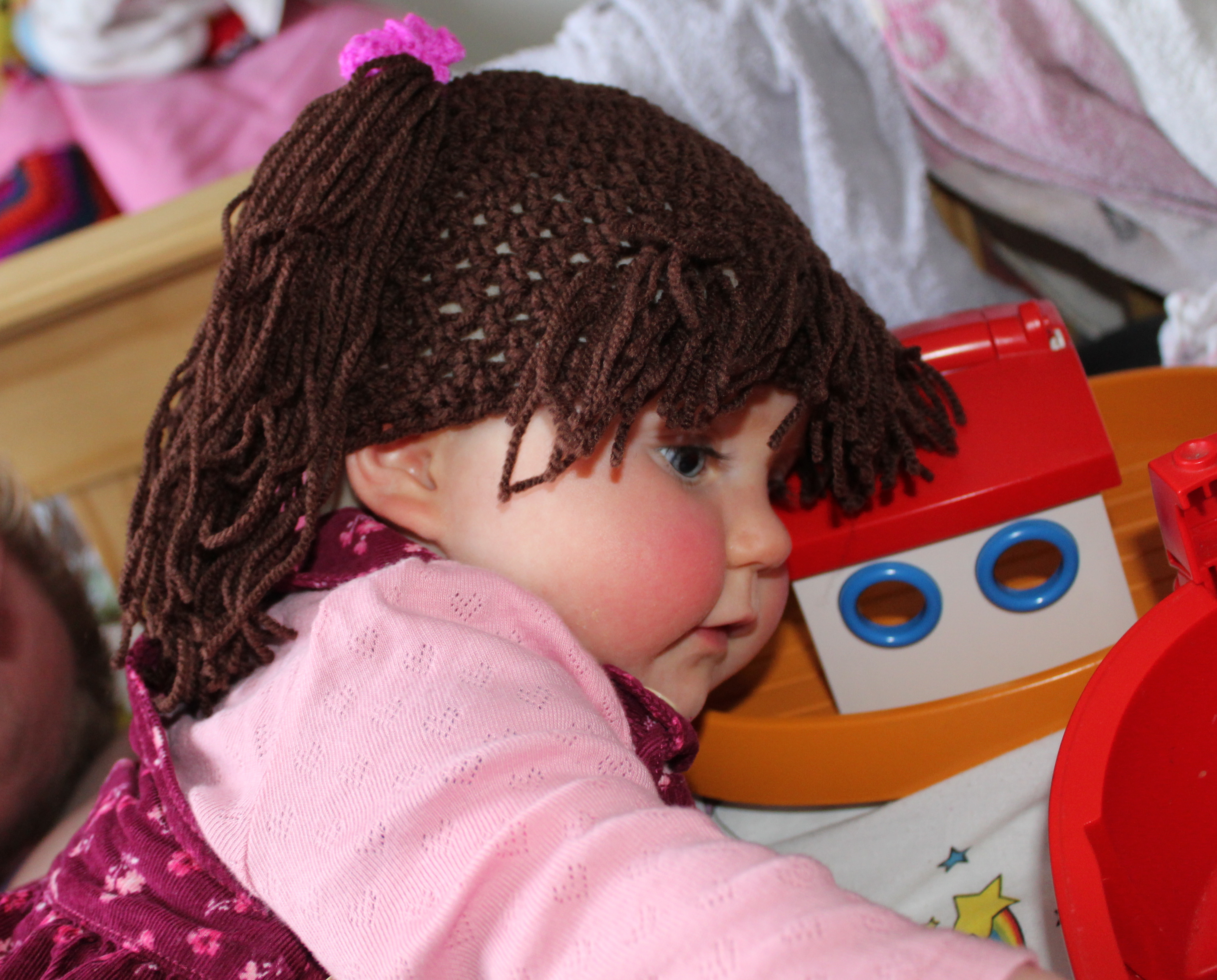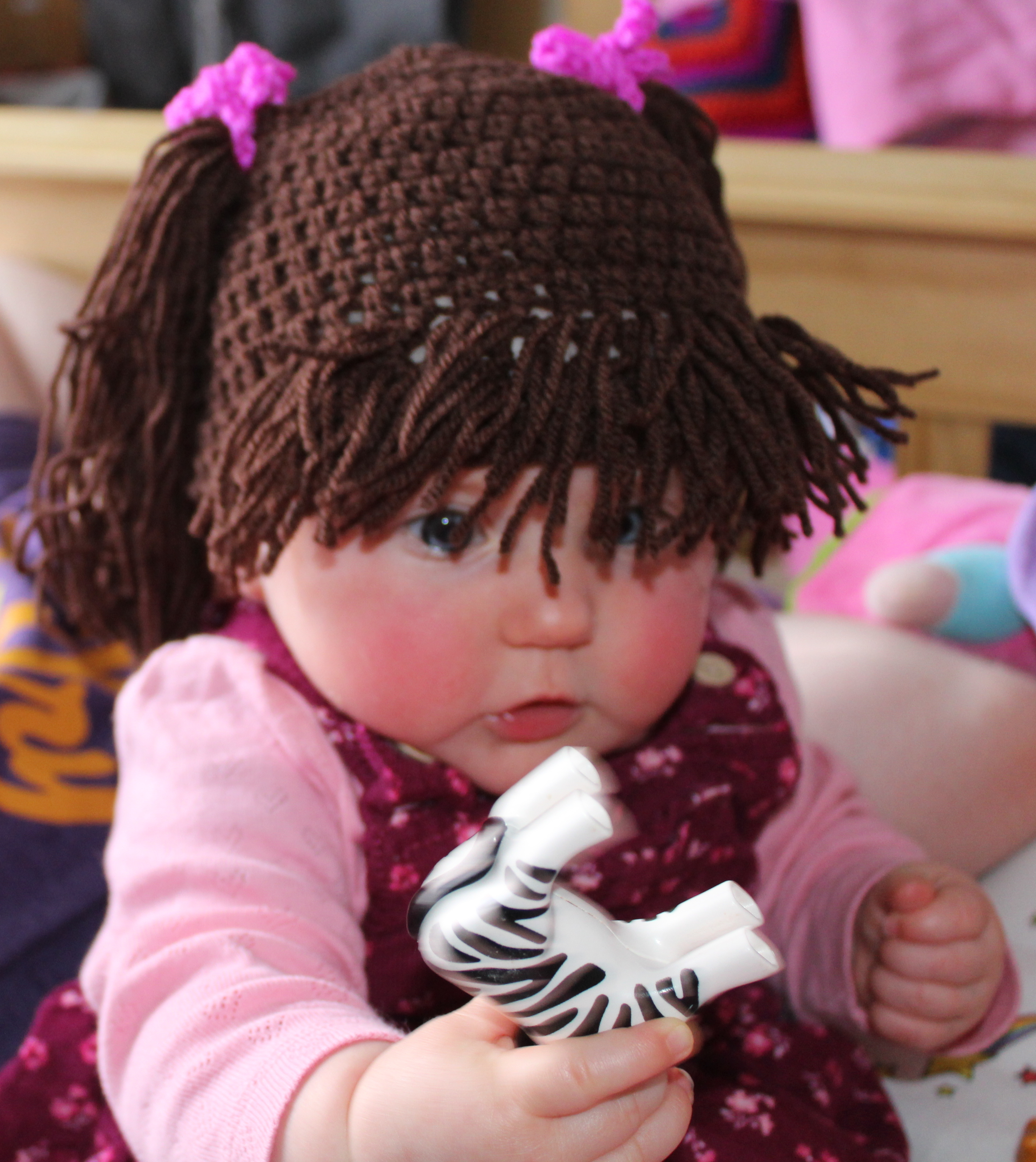 The pattern is here – I'm a little scared how much the camera flash makes her look like a doll!
And I made a baby twinkle toes unicorn using thread. He/she is coming to work with me when I go back!