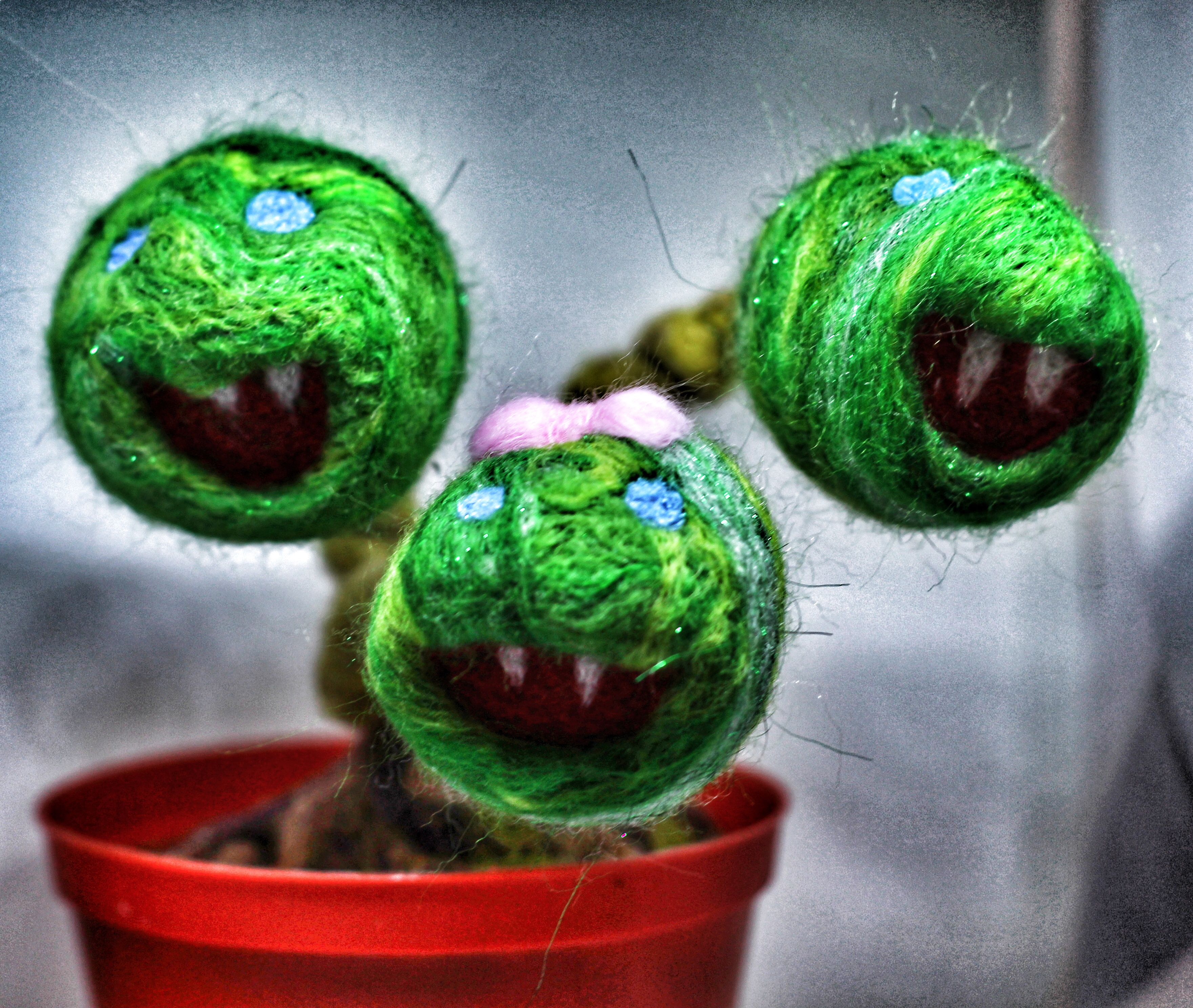 I don't really have an excuse for this one.. except my kid asked me to make it.
It's based on one from the book 'wee felt worlds' by Amanda Carestio, except that one is indeed wee, and mine turned out a monster.
I also made the heads represent the 3 kids, so one had to be a girl.