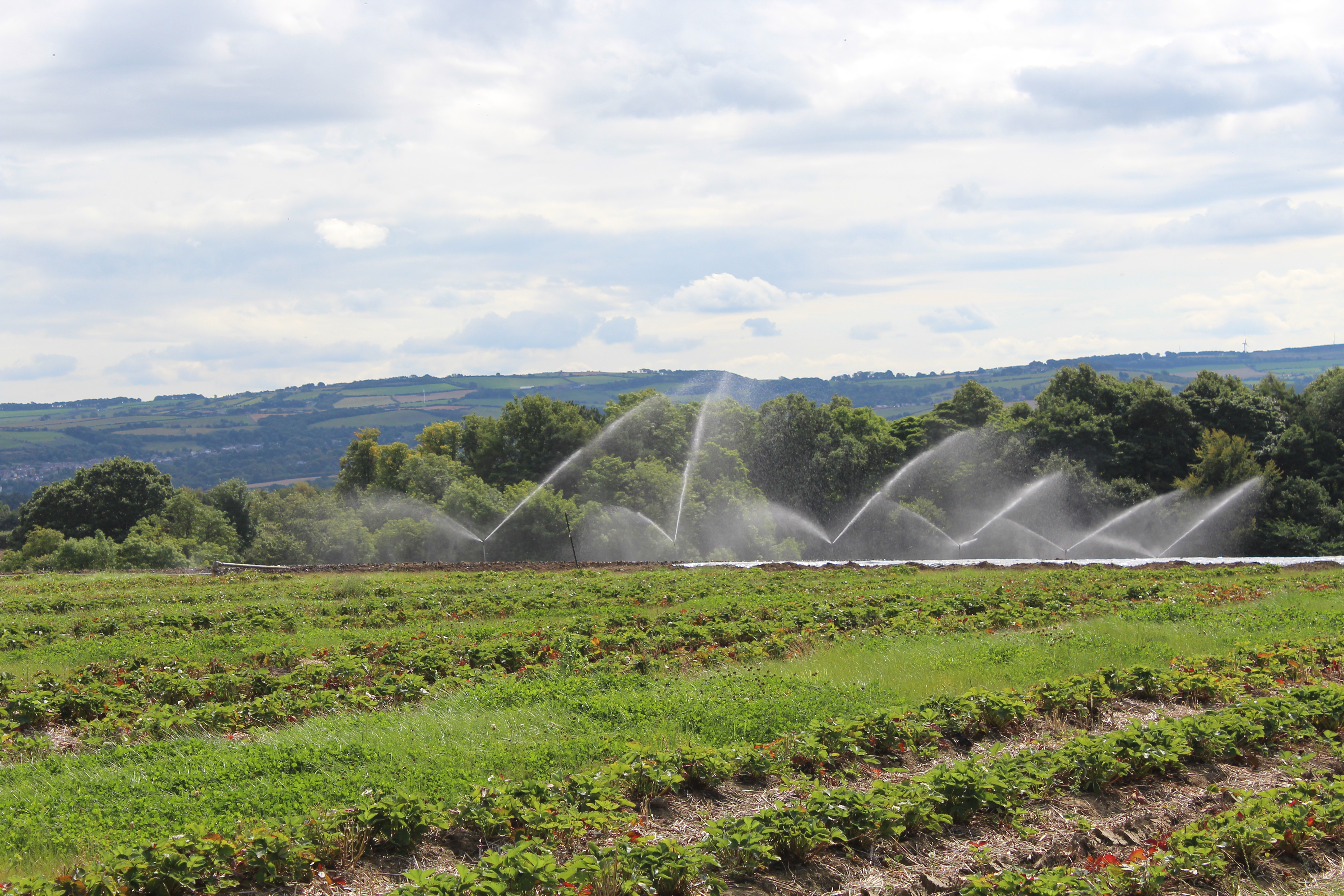 I don't think I'd ever been fruit picking before, but husband suggested it for a family fun day (it's something he did as a kid) and the kids seemed excited, so we decided to give it a go. After a bit of research, we went for one a little while away, as it had more amenities and parking (we need places we are going to have coffee, especially during the holidays!).
We ended up at brockbushes, near Corbridge. It's a decent sized place, with a farm shop, tea rooms and outside seating. It has a few different fruits and they update their website through the week with what is available to pick (which is handy to avoid disappointment with little ones!). We picked (many) Strawberries and some greengages.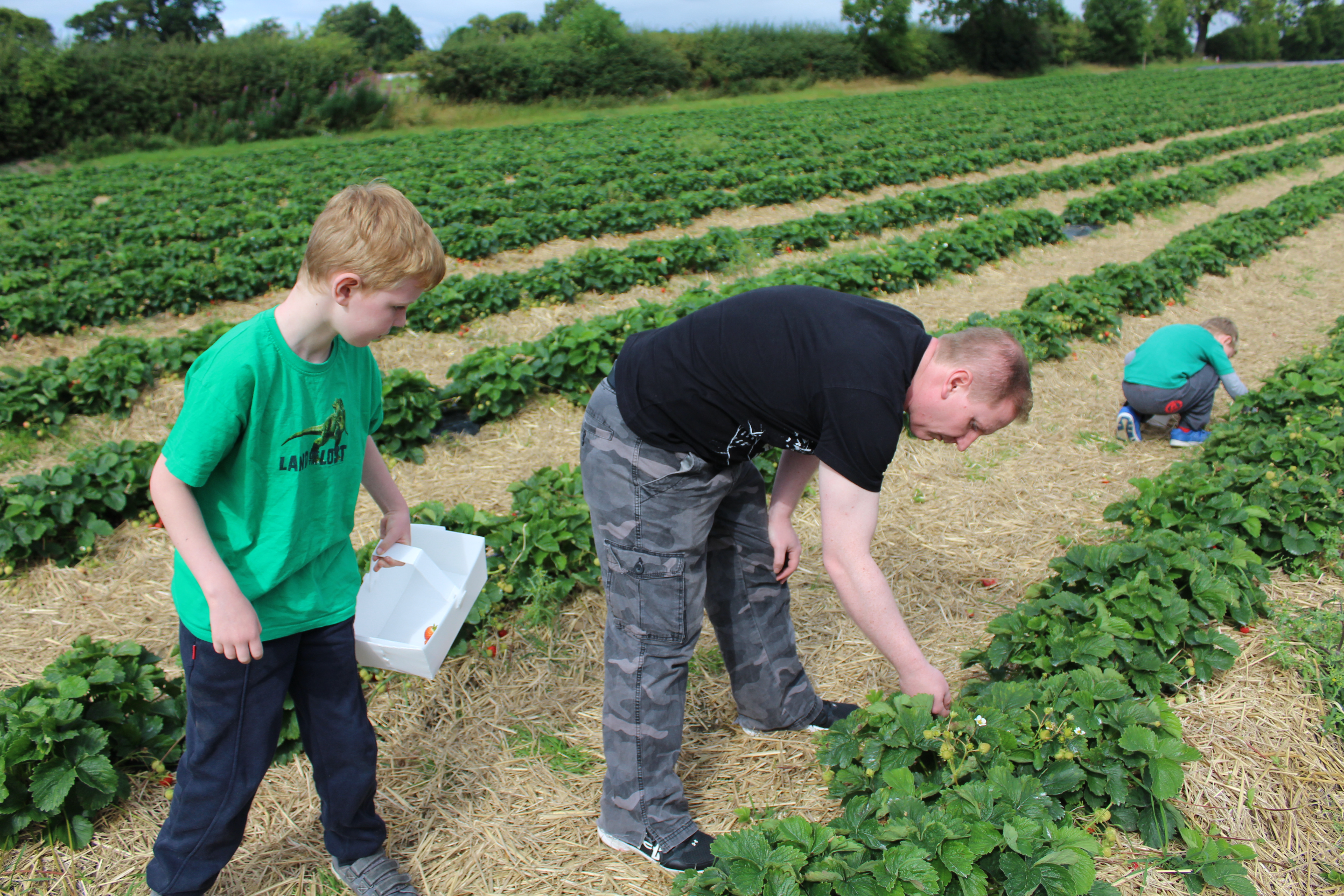 We even hid a few Tyneside rocks.. but eventually it descended into 'look, I found fruit that looks like a bum'
Cos, well you know… kids and dads are not that mature!
It was a fun day, with few unexpected bonuses – as well as eating lots of fruit, the kids tried a new fruit and did some baking (apple, plum and strawberry tart and apple and strawberry crumble!). It was nice for them to see where food comes from (other than asda or lidl!) and get them involved in making it too. Shame we couldn't convince them to do the dishes!