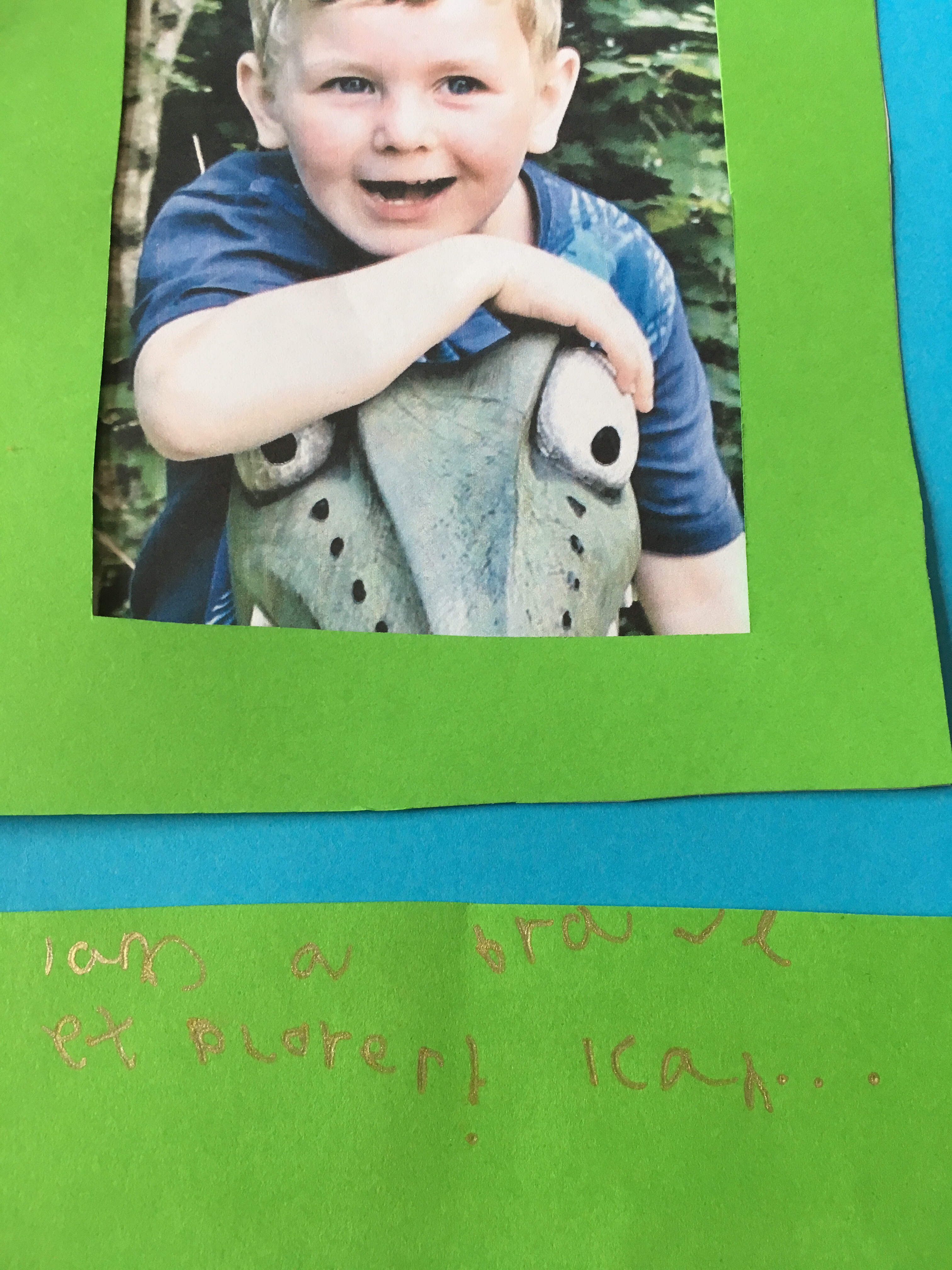 6 has had a bit of a rough patch at school, which has dented his confidence a bit.
We picked our own homework (a 'wildcard') this week to try and cheer him up/boost his confidence, I printed pictures of things he's been up to and he wrote out the captions.
The title is 'I'm a brave Explorer! I can…'
The content:
Explore a castle
Cross a river
Jump
Fly
Follow a book through the forest
Meet old friends and new
Listen, defend, watch and battle
Be brave
Explore
Enjoy the sunshine
Be with my family
Climb
Play
Dream
I seem to have something in my eye….