I haven't posted much during this whole lockdown thing, we abruptly started self isolation very early in due to a kid with a cough and temperature, who promptly shared it with me. Still no idea whether I've had 'the' virus or not.. but I had what felt like a bad chest infection with extreme fatigue. Before we'd got out of self isolation, my Nana died.
I hadn't seen her for a while, old people homes are scary places, nursing homes for people with dementia are worse.. last time I visited an old lady tried to kidnap me and then tried to escape with us. But I'd always thought if/when something happened I'd be able to visit.. She was only 5 minutes from my house. Well, the virus stopped that. And stopped me officially attended the funeral. I was there at a very socially distant distance. So.. definitely a low point right there.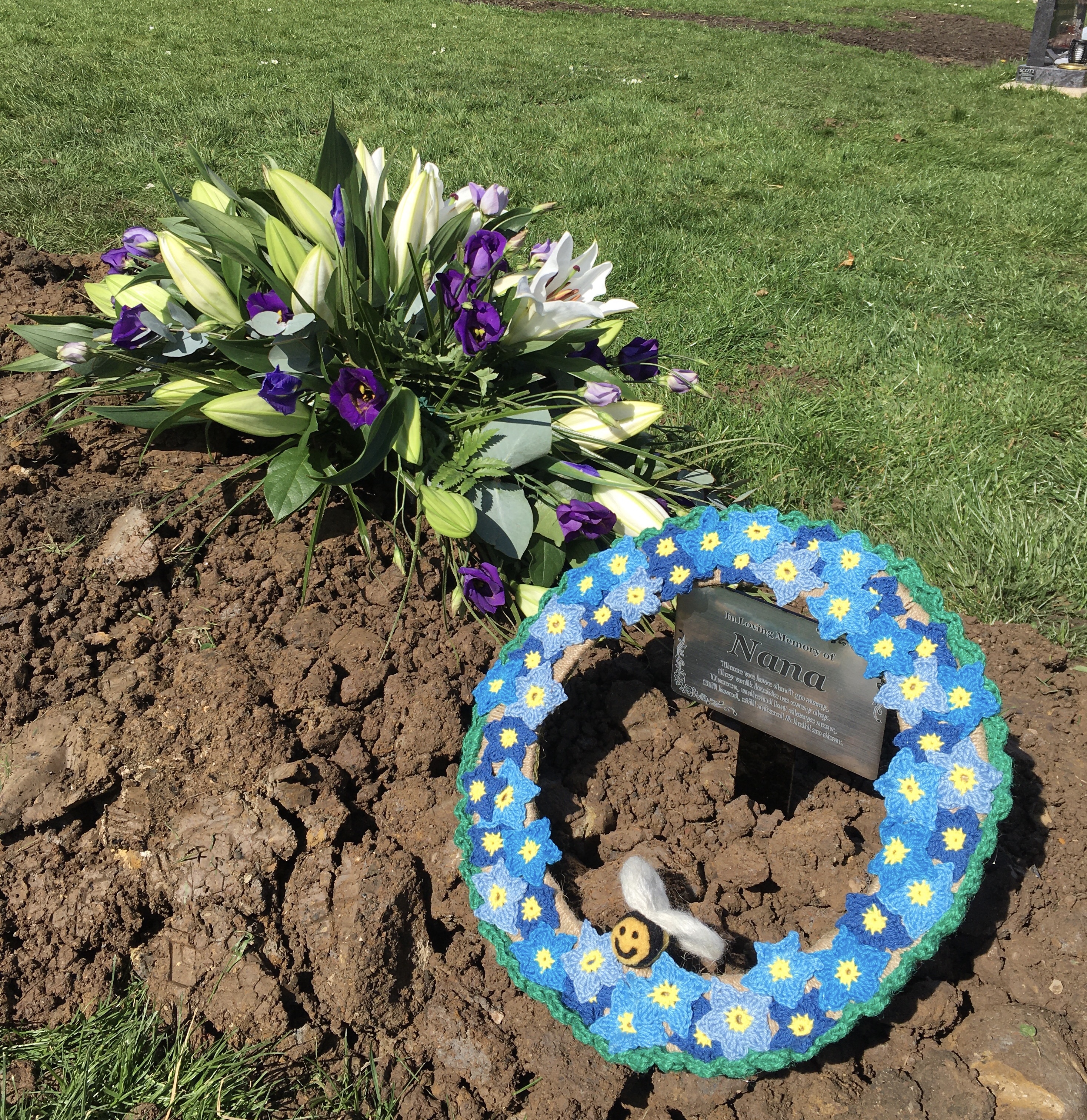 I think everyone who crafts is prepared for an apocalypse, let alone a lockdown, and I'm in no danger of running short of wool. I have lost my crojo a bit though… I've not managed much at all. I have decided to concentrate on finishing things that have been hanging around for ages, but I've only managed one so far! I made a couple of rainbows though.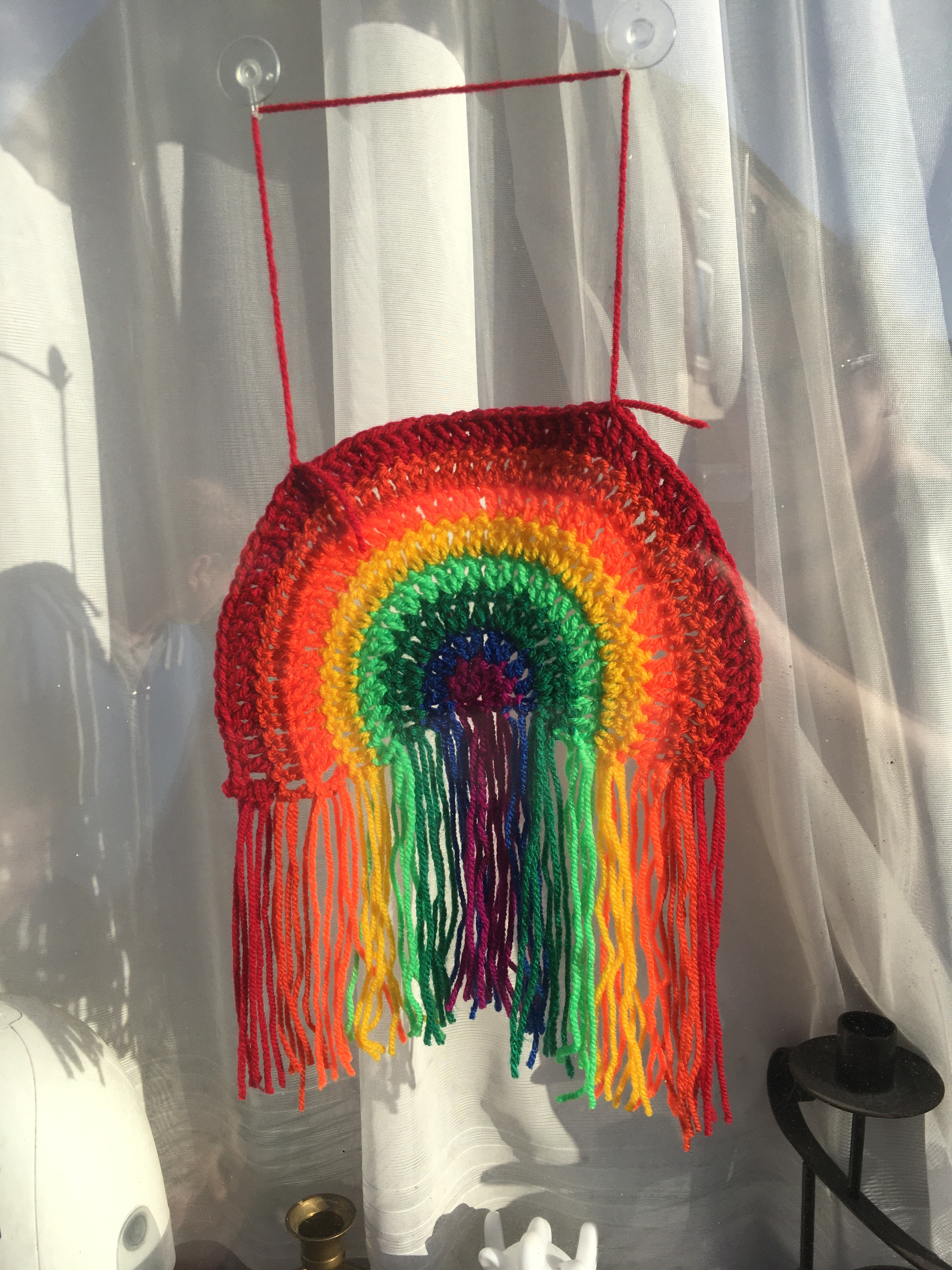 It's weird not seeing people. I mean, we aren't the kind of family who see each other all the time, but changes to work mean some of us are working more and have less time.
I thought I was coping ok with the stress.. but I had to admit I'm not doing awesome a few days ago. Thankfully I carry rescue remedy! But.. we're changing work pattern every other week, childcare needs to be arranged (not that there's much out there), our nursery closed down, our house is an office, public transport is running emergency timetables, kids need home school around full time work and my car tried to kill us the night before my wobble and got towed home. So I guess it's to be expected. But people are talking about this being 'the new normal'. I certainly don't want to this to be my new normal!
So, I need to distract myself and make the most of any breaks. I'd been going back to the gym before this happened and miss that. So I (stupidly) downloaded a beginner running app. I have discovered I am not a runner (I knew that really) but I'm enjoying the early morning outside. Even if it is only 30 minutes!
I still need to find a way to bring stress levels down… back to the drawing board I guess! I did actually lacquer my drawing board today. It should now be smudge proof in theory.
I do need some more lacquer, but I'm not sure that's an essential purchase.. I guess it's ok if I'm there for something else? I won't be taking the kids with me, last time O misread the tin and asked loudly why I was buying 'queer spray'. People stared.