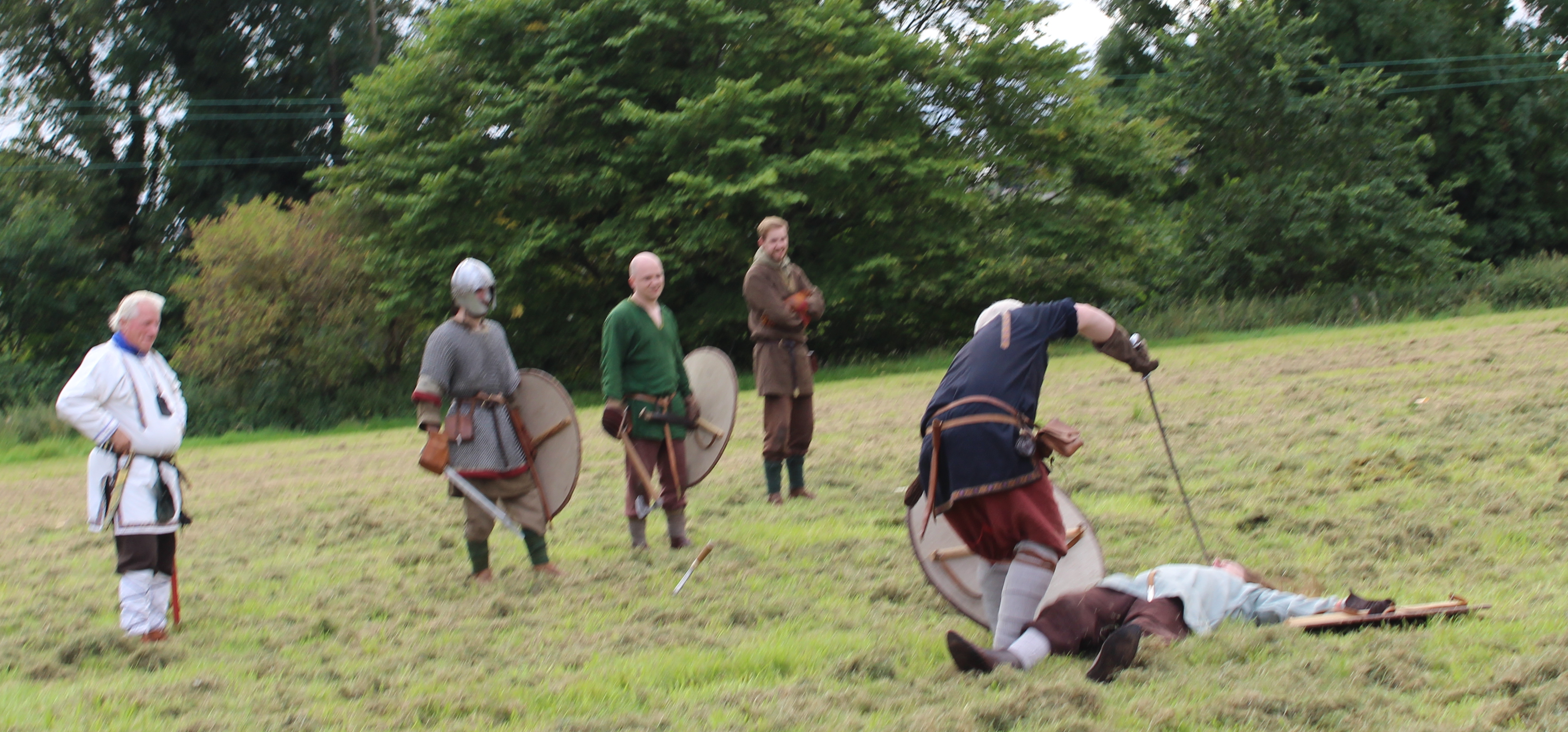 We got a recommendation for an open day at Binchester fort in Bishop Auckland. We've never been, but thought the boys would like it, so went to check it out.
Unfortunately, I had a camera memory card failure and lots some awesome pictures of the kids with axes, swords and shield and joining the Roman army and defeating barbarians! Absolutely gutted as it was awesome!
Big kid enjoyed the displays – they talked through weapons and army kit and fighting techniques. Little kid found other little kids and made grass mountains (well, you can't please everyone!).
But they both wanted to join in and be 'recruited' to the Roman army and defeat the 'barbarians' (some very, very brave volunteers!). They had a fab time and we looked around the rest of the site before going home.
It definitely was a fun random trip!