Before Xmas, I spent a weekend in Edinburgh with family. It was awesome, and I bought myself a little present while I was there.
It was a unicorn keyring. I called him Fred (my universe name for the menfolk as I mix them up a lot). I'm not usually a unicorn person, but I liked Fred, and decided he'd make a good addition to my keys.
But three weeks later, this happened: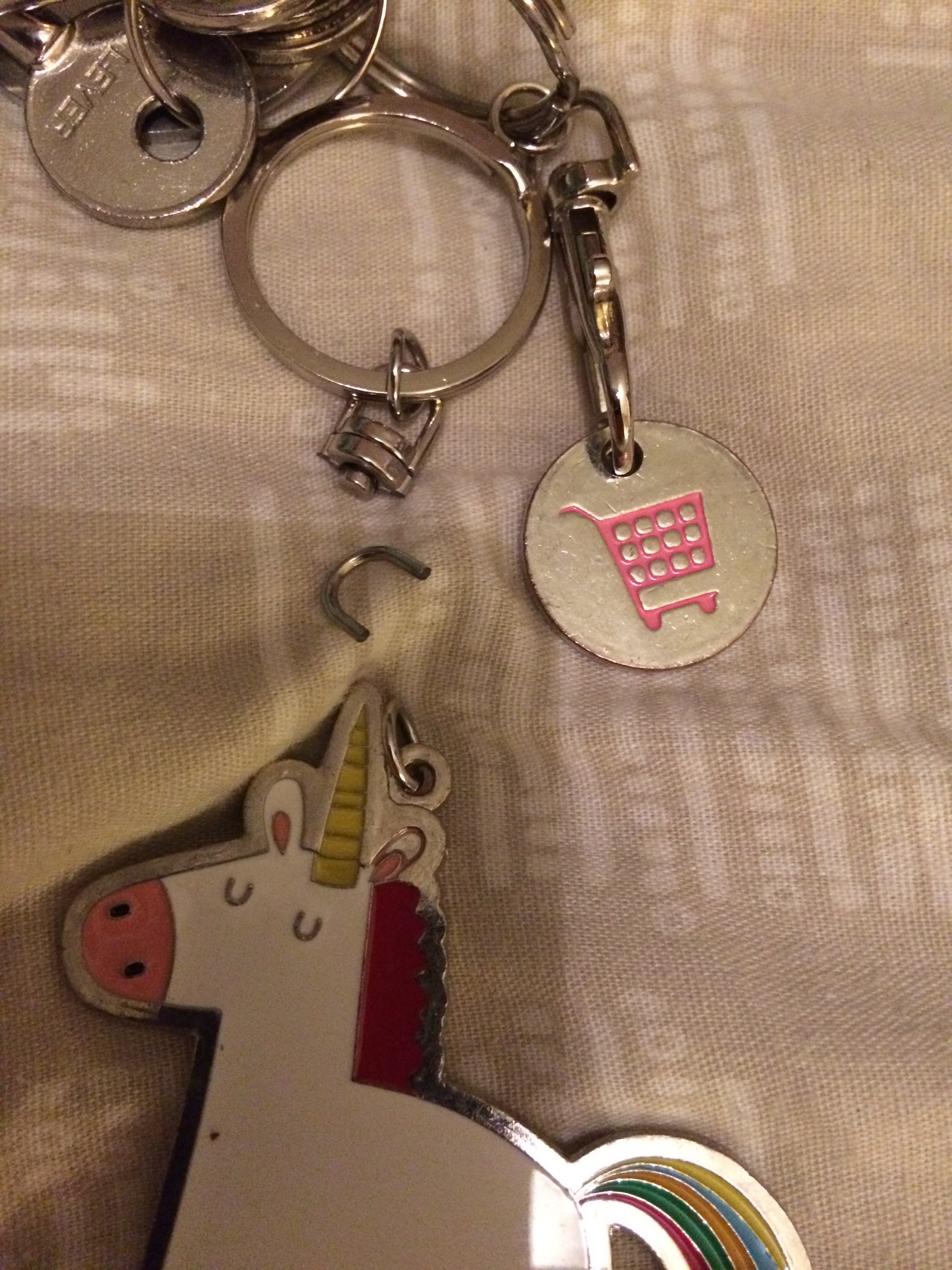 I was upset, but Edinburgh is a bit too far to replace him 🙁
So, whilst in depressed dinosaur mode the other day, I made another Fred: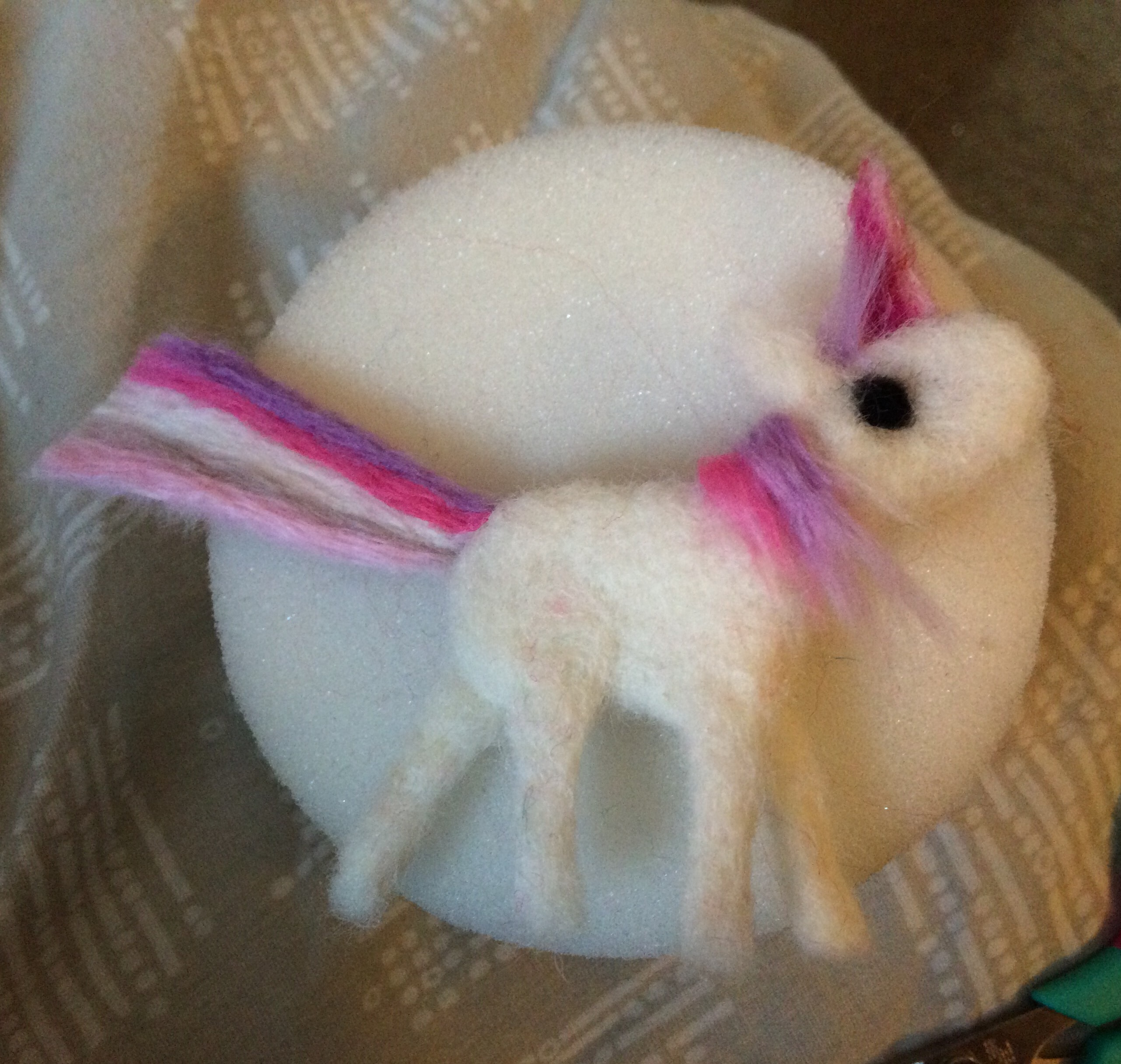 It's not quite the same, but I think everyone needs a unicorn in their life. I also managed to get the original Fred back on a keyring (he has a hole in his head, poor thing).
Happy days!
Also, it's the third Monday in January. Which is, apparently, the most depressing day of the year, or 'blue Monday'. Which has got a Divine Comedy song stuck in my head…
She makes my heart beat the same way

As at the start of Blue Monday

Always the last song that they play.. At the indie disco
Anyway… I am supposed to be working. So I shall get back to it!