Water won, electricity went away.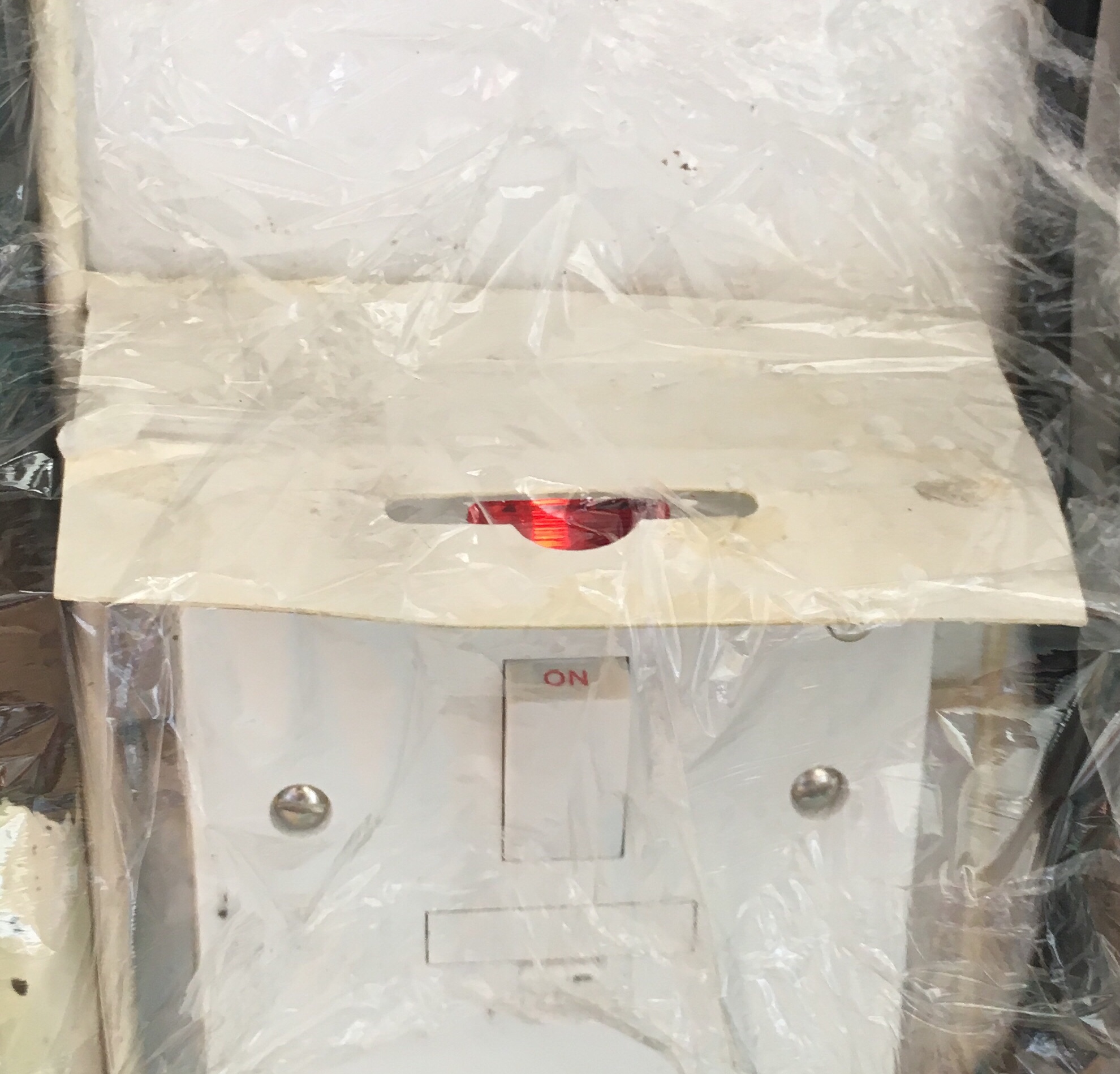 My new socket is wearing a clingfilm raincoat while I wait for a boiler engineer. Having a great day off work!
This has made me realise how OCD I am though… I have been/am very stressed because my routine is all of out order and I'm not going to get everything done. My 'day off' consists of – kids ready, school run, Asda, baby group, home, laundry, dishes, bins, general tidy, more laundry, hoover, 1st school collection, Asda, 2nd school collection, feed kids (I missed feed the baby lunch at some point too), dishes, laundry, rounding up for taekwondo… right the way through to collect weekly food shop at 9:30pm. It's not much of a day off, really!
So, with no hot water and very limited electricity (3 plug sockets in the kitchen) I was a bit lost. I'm not daft enough to think this is the end of shit stuff happening (I don't believe in bad luck, but if such a thing exists, we have it!).
Let's just carry on and hope for the best!