So, the boys received a donation to 'do some nice' last weekend. Unfortunately, we were a bit split up over the weekend (kids birthday parties!) and It was the following Wednesday before we were all together and had a car.
I asked the boys if they wanted to go to a farm they ask to go to every time we drive past, Hall Hill Farm. We've not had a proper 'family fun day' since baby 3 was born (8 months ago!!!!), so I was hoping they'd enjoy it.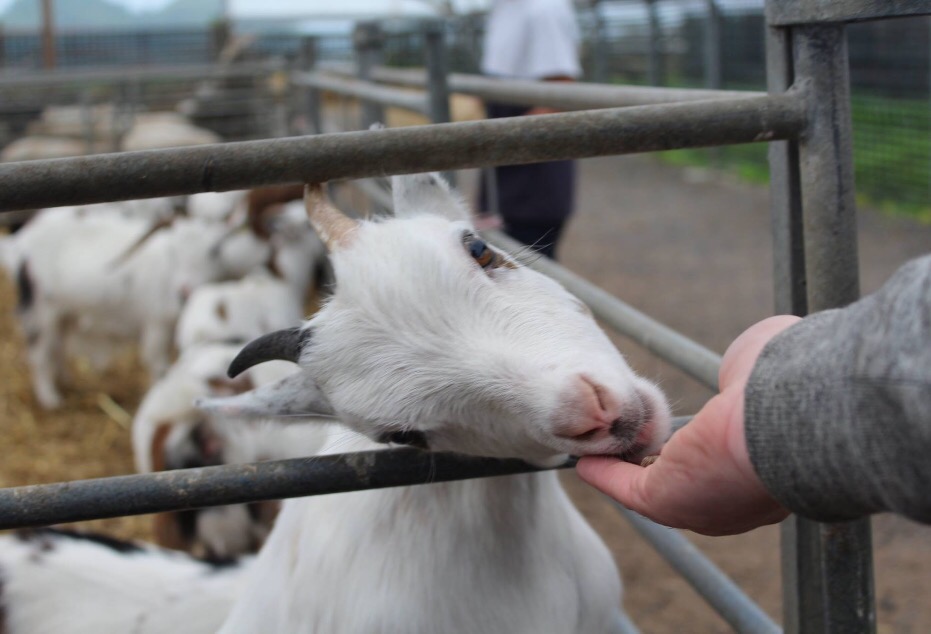 I needn't have worried, it was much nicer than previous places we've been. I'm vegetarian, and always feel sorry for the animals in these places, but feel I should take the kids there to show them exactly what it is they aren't eating! The animals all looked happy and well cared for, and were in clean surroundings and stuff – I'm no expert, but they seemed happy.
We all had a tractor trailer ride (baby included) and played a family game of crazy golf – two things I'd never actually done before (I lost at crazy golf!).
The boys – held chicks, fed goats and lambs, played inside and out, had a barrel ride, a donkey ride, fired water balloons at each other in a giant inflatable contraption and other things I've probably forgotten. (Not to mention hiding their Tyneside rocks as we went – and finding out first one!). The staff were lovely, dealing with hyper kids very well, including the baby by bringing a chick over for her to see (look at her little face!!!), and joking on with the kids.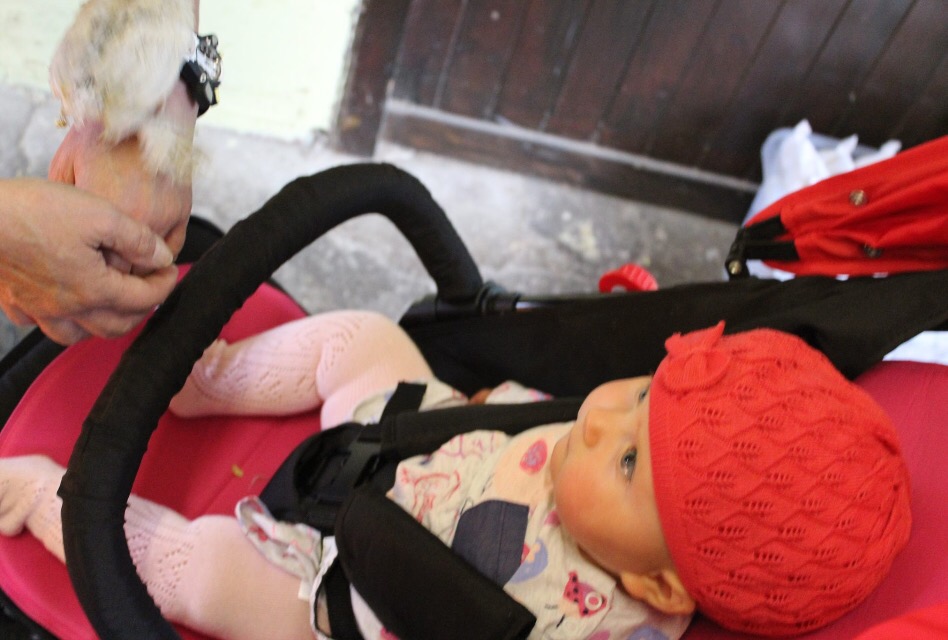 Definitely a successful family fun day! By the time this publishes, we'll be having our 'holiday' – nearly a whole week together, and the next family fun day is adults choice, so we'll see where we end up!